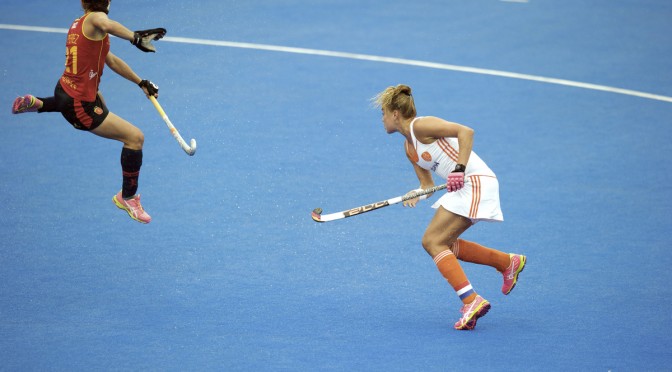 Women's Semi-finals: What they say….
The final four are now known for the women's competition with Netherlands and Germany set to renew hostilities whilst hosts England line up against Spain. They promise to be two excellent games with the pressure of being tantalisingly close to a medal sure to tell. We took some time out to speak to some of the players and coaches set to fight for a place in the final to find out how they feel.
Maartje Paumen, Netherlands:
"We've really enjoyed the tournament so far. We've improved in the pool games and we want to keep improving for the semi-finals. We're really looking forward to the next game. We're playing some good hockey and we can't wait for the semi finals.
We have really high standards and we want to show them every time. If we come to play a game we want to do our best. We train twice a day every day and we want to show that paying off.
We don't mind who we play. If you want to win the tournament you have to win games against the best teams. We hope to get the gold. That's what we came for. We have to win the semi finals first.
It's really cool to be back in London. Our hotel is next to the Olympic village it's cool to see it again. When we drive to the ground it feels really special. We have really special memories and hope to make some more."
Adrian Lock, Spain Coach:
"We came here with the objective of getting to the semi finals and losing against the Dutch created a bit of a problem for us. We could have just laid back and said we won't be going to semis but instead we tried and made things better. We know we're a good team and we can score goals.
When the girls work really hard they put a lot of time and effort in and the results back that up. It gives us the motivation that it's all worthwhile. If we work hard then the results will take care of themselves and it keeps that motivation high and obviously we are still hoping to qualify for the Olympics so it keeps us on our toes and keeps us working and looking forward to what's to come."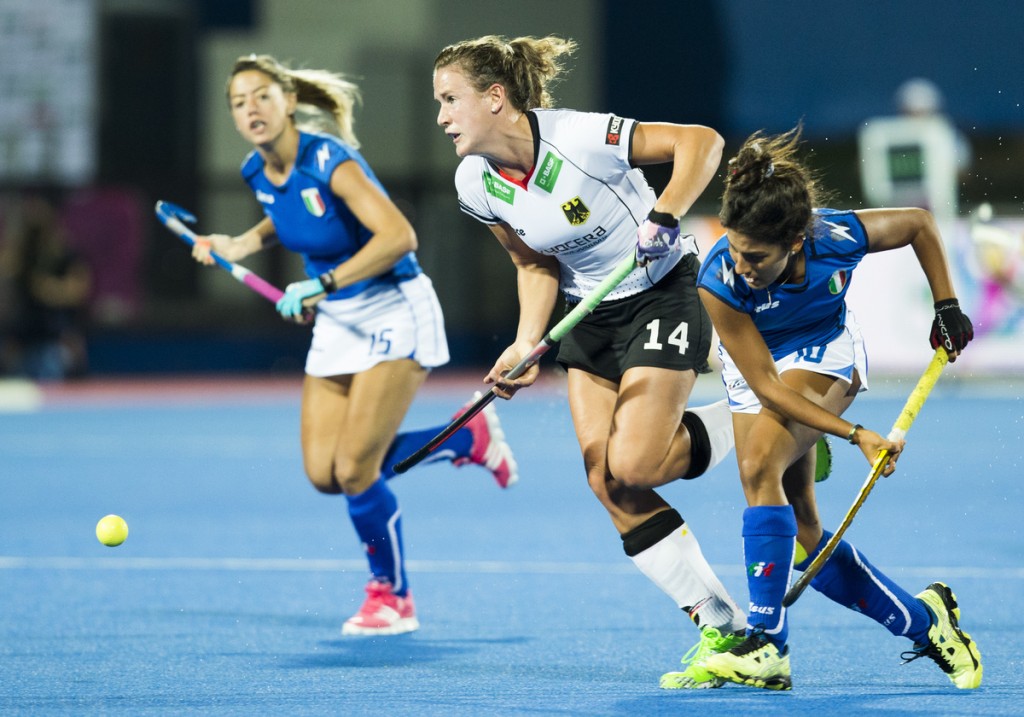 Janne Muller-Wieland, Germany.
"We are pleased to get to the semi finals. We would have liked to play well against England but they are a strong side. We're disappointed to finish the pool stage like that but the tough games give us plenty to learn from and plenty of positives to take into the semi-finals. We need to recover well and go again against the Dutch.
In our team talk afterwards we were disappointed but we are pleased to play against Holland. We want to give them a hard time and make life difficult for them.
The Dutch know we will get them one day. The last game we played was 1-0 to them but it's really close. They know we are getting closer. We are looking forward to it. If it goes to shootout, we are very confident. Germany don't lose many shootouts!"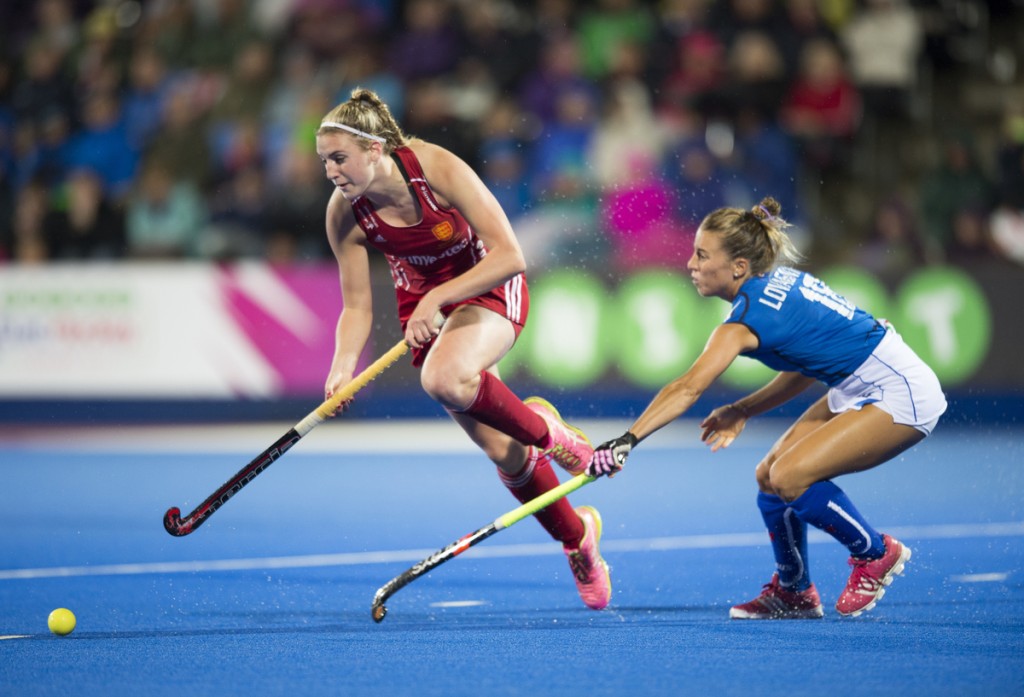 Lily Owsley, England
"These kinds of tournaments are all about momentum and three wins out of three keeps that going. It didn't matter how we played against Germany, we weren't going to let anyone take top spot away from us. It's brilliant to finish the group on a high. We now play the Spanish who we've played plenty of times and beaten multiple times. They're a good side but we can't wait for Friday.
We've come out here and proved we are a serious contender and we are here to try and win the gold. We don't want to settle for second best. We're confident going into the semi finals. We've built the momentum and we know they're a good side. We won't be complacent but we know we have a chance. The best team will win and hopefully it'll be us."
The stage is set and the best in Europe to lock horns and fight for a place in the final. It should be an exciting few days of top class hockey.
If you would like to know the schedule click here.
Tickets are still available to see the action but are selling fast. For all the details, click here.